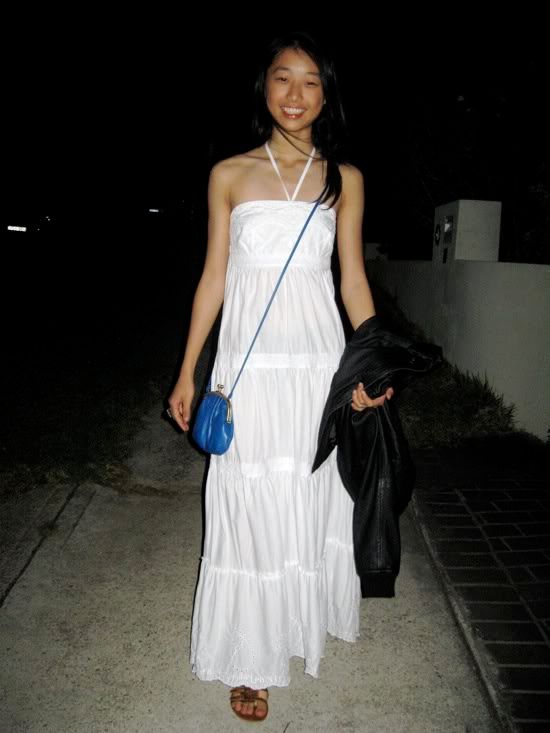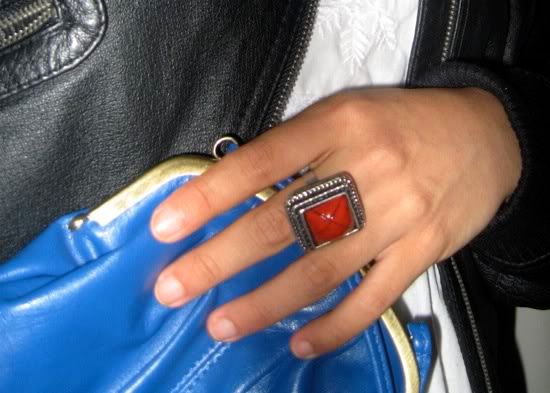 So first of all, apologies for looking absolutely exhausted – staying up dancing to She's a Genius really doesn't suite me.
To the point, I just got home from a local school's night market – there were so many sweet little jewellery and vintage stalls… and, as seen above, I got this beautiful semiprecious ring from a stall where I had a ridiculously hard time deciding between this one, a similar one in green and a round sheild ring in brown.
The dress is from Just Jeans last Summer – I never found the opportunity to wear it. Leather jacket from my birthday, as is the purse and gladiators.
All in all, a good night's work
*love*
xx